Cleaning through Coronavirus in Calgary
Coronaviruses come and go but we will provide a cleaning service throughout. 
We are an essential cleaning business in Calgary, Airdrie, Chestermere, Okotoks and beyond. During a coronavirus outbreak and beyond, Dang Good Carpet and Furnace Cleaning will be open and sanitizing homes. We help businesses and employees prepare for a return to work with our various Sanitization Processes. We disinfect Commercial Properties and Residential Homes that have been subject to a coronavirus or other outbreaks. However, we have taken some strict measures to help mitigate any spread of infection to ourselves and our customers. See further down for details.
Video on Sanitization and Disinfection Services during the Pandemic
This video shows us electrostatically spraying a customer's kitchen using a Victory Electrostatic Sprayer and a Vital Oxide.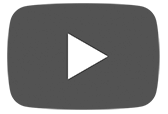 Additional Sanitization

Services
We have added Commercial Property Sanitization and Residential Disinfection Services to our portfolio because our customers frequently ask us for them. Naturally, we wanted to accommodate their needs.
Disinfection Services in some homes and businesses may be a matter of common sense or perceived as an added precaution.
If anyone in the home is sick with a coronavirus, we require appointments to be re-scheduled until you are safely out of Quarantine or Isolation and consider yourself infection free.
Staff may decide not to shake hands with our Customers and visa versa.
We ask our customers to vacate their homes while we are cleaning wherever this is reasonably possible to do. Of course, that becomes easier to do in warmer weather and is only necessary during the peak of a pandemic.
Please note we prefer not to clean a property that is full of people. We ask that we interact with just one or two people at the most. 
Dang Good honours social distancing protocols when required – Keeping 6 feet apart from our Customers. We ask our customers to respect social distancing when needed too.
Our staff can wear Protective Masks and Gloves, head coverings (hairnets), Protective Goggles and Face Shields for those customers or staff that want extra protection.
Our staff sanitize their separate indoor shoes between jobs when necessary. In addition, we can wear disposable shoe covers for anyone that requests them in advance.
For those that have additional concerns, we have Isolation Gowns too.
All PPE Equipment is either disposed of or sanitized after use (but only when the equipment is designated as reusable).
Staff must adhere to all personal hygiene recommendations, such as frequent hand-washing or hand sanitizing when hand-washing is not easy.
Staff are frequently reminded not to touch their faces. Face wipes are available too.
We sanitize cleaning equipment between jobs.
After each job, we regularly clean vehicle and office touchpoints (such as door handles, switches, and electronics) with disinfectant wipes.
There will be contactless payment processes for those that want it. We may ask for credit card details and key them into an online system instead. Please be advised that we will not store credit card information. Using a Credit Card Machine on-site is optional, but we caution you to wash your hands immediately afterwards. We also accept e-transfers ahead of the cleaning. 
Our staff are required to agree to all the above policies.
Feel free to Share our Dang Good Blog Post: "Cleaning through Coronavirus In Calgary".


#CleaningThroughCoronavirus  #Pandemics #Coronavirus Cleaning