9 Benefits of Carpet Cleaning
The Benefits of Carpet Cleaning on a Regular Basis. 
Why you should consider a Dang Good Carpet Clean.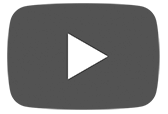 The above Video demonstrates the visual benefits of Carpet Cleaning.
Introduction. 
Generally, Carpets can add a cozy feeling to any home, especially during the harsh, bitingly cold Alberta winters. Sometimes there is nothing better than the luxury of sitting on carpeted floor in front of the fireplace with a cup of hot chocolate in hand. Except perhaps when that carpet is not at its cleanest.
Many households believe in the common misconception that vacuuming alone is all it takes to remove dirt and debris from their carpet, but unfortunately, that is not always so. Many problem areas do not get the care and attention they need, leading to an accumulation of dust and pollutants that can trigger allergies and asthma.
Without proper Professional Carpet Cleaning, dirt becomes inground; bacteria can spread, attracting allergens, exposing you and your family to contaminants and impurities. Regular professional carpet cleaning may be essential for your health, family, and guests. Additionally it may be nec so that you can feel comfortable in your home, especially in one occupied by young children, pets, or the elderly.
Read on if you are wondering: "is it worth getting the carpets professionally cleaned?" We believe it is, and below are the reasons why.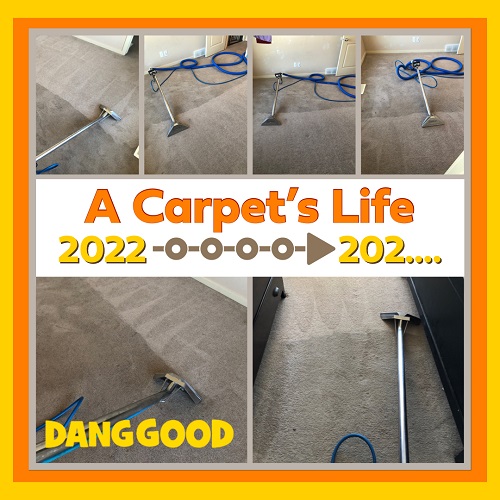 One of the Benefits of Carpet Cleaning is Longevity
Nine Benefits of Carpet Cleaning. 
Extends the Life of your Carpet and keeps it Looking New
Invariably, Carpets tend to take a bit of a beating with the constant floor traffic over them daily. Gradually, dust, dirt, and grime become ingrained into the fibres of the carpet, which causes the carpet to look rather dull and lifeless. Don't you miss the way your home looked when your carpet was first newly installed? Well, that is one of the benefits of carpet cleaning.
While vacuuming is essential for removing surface dirt, a professional steam cleaning will get deeper into the carpet to extract the dirt and debris build-up left behind with regular vacuuming.
In addition, your Professional Carpet Cleaning Company has products that will sanitize the carpet and freshen up the fibres to leave your carpet looking new again.
Removes Carpet Stains
Have you ever tried to get a stain out of the carpet yourself? You think it has gone, but then a few days later, you are left with a grubby patch that irks every time you walk past it. Sure, no stain mark specifically, but not exactly clean either.
Household or homemade cleaning products (if not chosen carefully) can discolour the carpet and even damage them permanently. Plus, if you do not catch that mishap straight away, it can absorb into the underlay and become a reoccurring stain. Always mop up any excess fluid or mess straight away with a clean paper towel, and then consider calling in a professional.
Another benefit of carpet cleaning is that a trained technician has studied the different types of carpet fibres.
They have the experience to know what to add as a pre-treatment when steam cleaning.
Different treatments remove tough stains such as coffee spills, wine, bodily fluids, dirt, muddy paws, and other pet stains.
Maintains a Healthier Living Environment
Bacteria and allergens in the carpet can contaminate your indoor air quality and make it more difficult to breathe for those who suffer from allergies or asthma. This can contribute to respiratory problems and trigger other health problems for you and the more vulnerable members of your household.
Professional carpet cleaning treatments and processes help eliminate those allergens and sanitize the carpet, providing healthier, cleaner indoor air to your home. This is especially significant in the Fall and Winter months when Albertans spend more time indoors.
One of the benefits of carpet cleaning is cleaner indoor air.
Eradicates Residue that Rental Carpet Cleaners may leave
Perhaps you are someone that believes there is a compromise. You do not want to spend too much money on a Professional Carpet Cleaning Service, so instead, you use one of those home or rental carpet cleaning machines? But are you really saving money? And are those home machines as effective as professional Truckmount steam cleaning that utilizes powerful high-temperature water extraction?
Some home carpet cleaning machines end up leaving a residue from the suggested cleaning chemicals they recommend you use. As a result, it will contribute to those grubby patches mentioned above. 
So, for sure, they may work as a temporary solution, but don't you want to know your carpets are truly clean? Keep using that home carpet cleaning system, and you will likely have to go over and over the same spots, which will inevitably take their toll on your carpets.
Eliminates Soiling from High Traffic Areas
Have you started to notice darker shaded lanes in carpeted areas where there is a high volume of foot traffic? Places such as entranceways, hallways, stairs and even just in front of that favourite couch where you place your feet?
Professional Carpet Cleaning can help restore those soiled lanes to their original even colour. But, of course, that assumes the carpet is soiled rather than worn thin from age. 
Unfortunately, no amount of steam cleaning can restore the threadbare carpet.
Contributes to the overall Clean Feel of a Home
Do you have certain times of the year when you like to carry out a cleaning overhaul project? For some, it is just before that holiday season; for others, it may be just after or indeed, others like to do it both before and after the seasonal festivities. 
For many, Springtime triggers the cleaning bug in them. However, no matter how many times a year you go on your cleaning purge, the benefits of carpet cleaning cannot be understated.
Clean every surface, every baseboard and every wall, door, and doorknob, but if your carpets look grubby, your hard work will feel like it has all been for nothing. Professionally cleaning carpets is not something you want to leave off your cleaning checklist. 
One of the benefits of carpet cleaning is that it adds to the overall aesthetic, clean look and feel of any home.
Removes Odors and Mustiness
Many of the odours and faint mustiness smells in carpets can come from pet mishaps and beverage spills. Urine in the carpet can be a problem. Coffee, for instance, has a distinctive aroma (pleasant when fresh) but stale and hard to get rid of if it has worked its way deep into the carpet. 
A Professional Carpet Cleaning Company has specialized sanitizing products that will help eliminate odours. Some of these products are also odour-free when applied.
A word of caution too! Perhaps you know your 'furball' has had one or two minor accidents over the years on those carpets, but either you have become nose blind, or the smell has indeed dissipated. However, the odour and bacteria will reactivate when adding steam, water, or other liquid to those carpets.
Steam cleaning without sanitization on problem areas will result in smells either reoccurring or materializing for the first time. Nevertheless, steam cleaning with sanitization (provided the contaminants have not seeped deep into the underlay) will remove those odours.
One of the Benefits of Carpet Cleaning is a home that smells fresh and clean.
More

Effective and Efficient than a DIY Carpet Clean
Are you seriously going to spend all that time going around your home with a small rental or home carpet cleaning unit? How long is it going to take you to cover every inch of your carpet evenly and effectively? 
Why not bring a professional carpet cleaner in for 1-2 hours while you do something more appealing, and then you'll know all the open areas have been comprehensively covered and thoroughly cleaned to get deep into the fibres of the carpet. 
Saving you valuable time and effort is another of the benefits of carpet cleaning. A professional carpet cleaner utilizes the latest equipment and can produce a more effective outcome in a fraction of the time.
Warranty Validation
Some Carpet and Flooring Stores may require you to get your carpets professionally cleaned every one or two years. When purchasing carpets for your home, check out the requirements of the carpet retailer's warranty. Assuming it is a requirement of your warranty, you will need to do your research and ensure you are using a carpet cleaning company with a good reputation, experience and certification. In addition, always make sure that you get a formal receipt as proof.
A Final Note on the Advantages of Carpet Cleaning 
Dang Good Carpet and Furnace Cleaning recommends regularly vacuuming your carpet – at least once a week in-between hiring a professional to steam clean your carpet. Based on the above Benefits of Carpet Cleaning, we suggest getting your carpets professionally cleaned at least yearly. Still, some prefer to do it more often in keeping with different seasons and holidays.
For others, it will depend on your carpets' usage by household members. Some customers are motivated by special occasions  – such as the anticipation of a new baby in the home or after your loveable pet has finally been puppy trained,
Nevertheless, consistent maintenance of your carpet along with regular professional carpet cleaning will increase its longevity, improve its appearance, and contribute to healthier air quality.
Enjoy all the benefits of carpet cleaning mentioned above with Dang Good Carpet and Furnace Cleaning. We use the latest commercial cleaning products to achieve the best results. Call 403-984-3680 for an estimate today!
Feel free to Share our Dang Good Blog Post on "The Nine Benefits of Carpet Cleaning."


#CarpetCleaningBenefits #AdvantagesOfCarpetCleaning #CarpetCleaning #SteamCleaning #ProfessionalCarpetCleaning