HomeStars Best of Award Winner
Introduction to HomeStars Best of Award. 
Dang Good has been crowned a HomeStars Winner once again! 
HomeStars is a Canadian Company. Founded in 2006 by Nancy Petersen. In 2017 it became a subsidiary of ANGI Homeservices. ANGI Homeservices includes Angie's List and HomeAdvisor. HomeStars is an online marketplace. It connects homeowners to reputable Home Improvement Service Providers. It offers a way to research trusted businesses. Plus, it gives customers the opportunity to compare quotes before making a decision to hire.
A HomeStars Verified Business. 
Why being Verified is important. 
Dang Good Carpet and Furnace Cleaning became a HomeStars Pro and Verified Business in March 2018. By February of the following year (2019), we had achieved our first-ever, Best of Award. By the following year, Dang Good had received not only the Best of Award 2020 but also the Best of the Best Award the same year. At that time, the Best of the Best award was HomeStar's highest recognition and was only awarded to one business per City each year. Since then, we have continued to grow in strength and awards.
You will see the Verified Emblem when you do a search for us on HomeStars. We are proud to be part of the verified network of HomeStars Pros. Take a look at our entry… Dang Good Carpet and Furnace Cleaning on HomeStars
Verification gives customers added peace of mind. It means that all the Legal and Professional Documentation is in order. It includes Background Checks and Licensing.
The Four Star Scores.
Each Pro is given a Star Score. This is a score out of 100. A percentage, based on the following four objectives.
Average Rating – is measured out of a score of 10.
Recency – based on when the last review was received.
Reputation – which speaks for itself.
Responsiveness – focuses on how quickly a business responds to requests and reviews.
The HomeStars Blog.
In July 2019, HomeStars wrote the following two Blog Posts to help navigate their processes.
Also, in 2019, HomeStars wrote its first Reno Report. In it, they cited Alberta as the province with the highest 'spend' in Home Improvement Renovations that year. Read the Current HomeStars Reno Report to get the latest findings.
Getting Quotes with HomeStars.
Did you know, HomeStars has a 'matching feature,' which helps homeowners get quotes? By clicking 'Get a Quote,' they will match you with their top picks for your area. One of their ratings for a Pro (see above) is responsiveness. Subsequently, it is important for professionals to respond to customers' requests for quotes as soon as possible. Ultimately it helps ensure timely contact.
What is the HomeStars Best of Award? 
The HomeStars Best of Award has been assigned yearly to HomeStars Service Professionals since 2009. HomeStars rewards businesses that exemplify the three pillars of integrity, customer service and consistency. 
The award is an effective way of recognizing the best pros in the HomeStars network of over 60,000. HomeStars has the largest network of home service professionals in Canada. 
"Our Best of Award Winners are the pros that make our network so phenomenal," said Nancy Peterson, then CEO of HomeStars. "This award is for those that deliver top-notch customer service, have built themselves a golden reputation, and go above and beyond client expectations."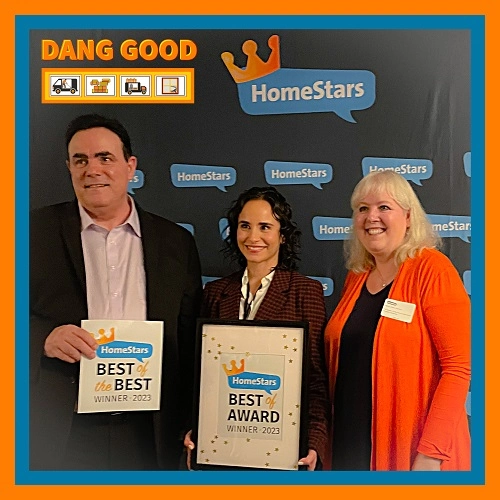 2023 HomeStars Best of Award.

 
On the 16th of February, 2023, Dang Good Carpet and Furnace Cleaning attended the Best of HomeStars Awards 2023 In-Person Event. Above, you can see us with the current CEO of HomeStars: Shir Magen.
With this prestigious award, HomeStars recognizes our professionalism and integrity in the service categories of Carpet Cleaning, Duct Cleaning, Upholstery Cleaning and Window Cleaning. It provides a signal of trustworthiness. and helps us stand out from our competitors as a company that offers credibility and superior workmanship.
2023 Best of the Best. 
In addition to the above, Dang Good was also awarded the Best of the Best Award for 2023. This was also awarded to Dang Good in 2020 (see below) and 2022. However, the award in 2020 was measured differently, with only one recipient in each city. Now the Best of the Best is awarded to all HomeStars Pros, who have consistently been at the top of their game for a few years.
Thank you to our Customers. 
Dang Good now has over three hundred and six ten-star reviews. A big thank you goes out to our customers. Their reviews made it possible for us to win these awards. Without their gracious effort to go online and provide such great feedback, it would not be possible. We appreciate all our customers who take the time to acknowledge the work we have done for them via HomeStars. We are incredibly grateful for the recognition.
Eligibility for the Best of Award. 
To be eligible for the BOA award, HomeStars Pros need to
be a Verified Business. Verification lasts two years before the process starts again. Dang Good has valid verification until January 2024.
receive a minimum number of new reviews per year: January to February.
and have a star score of at least 85% 
They must also have a solid reputation and be a premium account holder.
Award Winners are chosen for the award in part because of their Reviews. At the time of writing, Dang Good had 306 Reviews with a 10/10 rating and a Star Score of 99%. Winners are selected each January.
HomeStars Badges of Honor.
Both a HomeStars Best of Award Badge and a Best of the Best Badge now sit prominently on the Dang Good HomeStars Profile. These Badges show prospective customers how much we are personally committed to quality. It helps them pick one of the best for their next DIY or cleaning project in their home.  As we like to say:
"Taking Dang Good Pride of your Home – A Dang Good Clean for a Dang Good Price"
Of course, none of this would be possible without the hard work and dedication of our employees and the effort that was taken by you, our customers, to review us.
Our Staff represent us in your home, and their talent and customer service ultimately get us the recognition mentioned above. At the time of writing, we had a HomeStars Star Score of 99%. This award is so in keeping with our Mission statement:
 "We constantly aim for a quality clean at affordable rates. Furthermore, we give our customers value for money and results that will make them regular, lifetime customers. We love having Loyal Customers who, as a consequence of their experience with Dang Good, consistently refer us to their friends, family, neighbours and colleagues, making us a household name."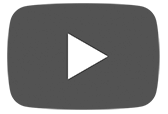 Showcasing our HomeStars Best of Award from 2019 to 2023 and our Best of the Best Award for Calgary 2020, 2022 & 2023. 
HomeStars Best of Awards – Previous Years. 
2022 HomeStars Best of Award

. 
On the 8th of April 2022, Dang Good Carpet and Furnace Cleaning found out they had won:
2022 Best of Award – for the fourth year running. In addition, Dang Good was also awarded the Best of the Best Award for 2022. There was still no in-person award ceremony in 2022.
2021 HomeStars Best of Award. 
On the 29th of April 2021, Dang Good became a winner of the HomeStars Best Of Award in Calgary 2021, winning for the 3rd time since joining HomeStars. Unfortunately, due to the pandemic, there was no in-person event in 2021, and we were not able to make the virtual event as it was during the day when business demands our time. However, we are very proud to have received this award for the third year in a row.
We know how vital it is for our customers to have peace of mind when booking a professional. Dang Good is not just our name; it is the philosophy we live by. Being a HomeStars Pro and achieving their Best of Award helps reflect our fundamental belief system.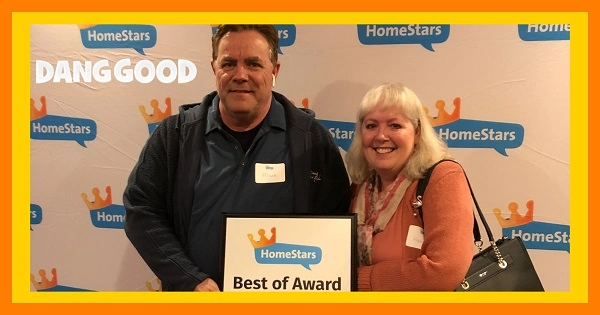 Karen and Mark Norman receiving a Best of Award
2020 Best of the Best Award. 
We were proud recipients of the 2020 HomeStars Best of the Best Award. You can read about it in the HomeStars Blog: Best of Awards: Announcing The Best of the Best 2020. HomeStars created this new Best of the Best award in 2019. As we, Mark and Karen Norman, received our first-ever Best of Award that year, 2019, we wondered what it would take to become the Best of the Best. Yet we did not have to wait too long to find out.
At the 2020 Awards Ceremony at The Baron in Calgary on March 12th, 2020, we were both surprised and delighted to find out we had won the Best of the Best! You can see us in the video above receiving our prize and a trophy from Nancy Peterson, then CEO of HomeStars.
2019 HomeStars Best of Award. 
Previously on February 27th, 2019, Karen and Mark Norman attended the Best of Award 2019 Ceremony. That was held at The Commons in Calgary, AB. It was a delightful evening of drinks and appetizers. A room filled full of laughter and chatter. The most successful, reputable Calgary Small Business owners in Calgary had assembled for their awards, and the evening provided an opportunity to meet with several key staff from HomeStars. As co-owners of Dang Good Carpet and Furnace Cleaning, Karen and Mark Norman were both proud and delighted to receive their Best of Award (BOA).
Some award winners had photos taken with Nancy Peterson, CEO of HomeStars. Unfortunately, we did not then, but we would hope to another time should we win again.
According to Nancy Peterson: "Our Best of Award Winners set the standard for home service pros in our network. This award is a testament to their unwavering excellence and commitment towards the quality of their trade."
DEWALT and Canadian Contractor presented the Awards for 2019.
A couple of our Favourite HomeStars Reviews.
Furnace, Air Duct Fireplace Cleaning – 10/10
My husband contacted Dang Good Carpet and Furnace Cleaning a couple of weeks ago, to complete furnace, air duct and fireplace cleaning. That same evening Karen reached out right away, so he was automatically impressed with the responsiveness.

Ken and Jasko came out this morning and completed all the tasks within 1.5 hours. They were very pleasant and accommodating, as it was our first time doing this. So we appreciated that they could navigate around the house to get everything done. They were very approachable, professional and informative too. I think we were most excited by the results of the fireplace, though. We have literally NEVER seen the glass as clear as it turned out. And they were able to get rid of all the fog. We'll engage them again on the same work a couple of years from now. Thanks all!
Alisha in Calgary.
Dang Good? How about Super Awesome Sauce??? – 10/10
Was looking for a company to clean carpets in our new house which were in pretty OK shape. Mark was fabulous, called us right away to offer a quote. Booked us in right away and explained everything they were going to do. Chazz called us the day of the appt. Way in advance of our appt he let us know the client before us was about half an hour behind which may affect us. Then Mark called to confirm. Chazz showed up right on time and did a RockStar job!

Communication was FABULOUS! Work was GREAT! Price was AWESOME!!! We'll be back!"

Jenn in Calgary
In Conclusion.
HomeStars is Canada's largest online marketplace. 8 Million homes visited HomeStars online in 2021. HomeStars was created to help homeowners make better hiring decisions. You can find out more by visiting @HomeStars on Twitter or Instagram. Further explanation can be found in the HomeStars 2021 Commercial.
It goes without saying, that Dang Good Carpet and Furnace Cleaning is very competitive. We pride ourselves on high ratings and good reviews with HomeStars. If you hire us, we believe you will be employing a reliable, credible, trustworthy business. Check out our Reviews Page to see all our latest HomeStars Reviews as well as Reviews from other Organizations.
If you live near Calgary or the surrounding areas, book us for your next Furnace Cleaning, Carpet Cleaning, Upholstery Cleaning or Window Cleaning.
Rember that renovations cause a lot of dust, dirt and grime around the whole home. Give us a call at 403-984-3680  to get all that muck out of your carpets and furnace vents.  We would love to hear from you.
Feel free to Share our Dang Good Blog Post.


#homestarsbestof2023 #homestarsbestofaward2023 #bestofhomestars2023 #VerifiedOnHomeStars #HomeStarsVerified #CalgaryBOA #HomeStars #BestOfAwards