HomeStars Best of Award Winner
HomeStars Best of Award Winner.
Dang Good has been crowned a Winner once again!
The HomeStars Best of Award recognizes the best pros in the HomeStars network of over 60,000 pros, vetted and selected for their unwavering dedication to customer service and excellence in their trade.
"Our Best of Award Winners are the pros that make our network so phenomenal," says Nancy Peterson, CEO of HomeStars. "This award is for those that deliver top-notch customer service, have built themselves a golden reputation, and go above and beyond client expectations."
HomeStars Best of Award plus Best of the Best in Calgary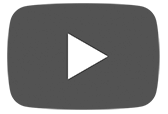 Showcasing our Best of Awards and Best of the Best in Calgary Trophy
2021 HomeStars Best of Award Winner
On the 29th April 2021, Dang Good Carpet and Furnace Cleaning officially became a winner of the HomeStars Best Of Award in Calgary 2021, winning the award for the 3rd time since joining HomeStars. Unfortunately this year due to the pandemic there was not an in person event and we were not able to make the virtual event as it was during the day when business demands our time. However we are very proud to have received this award for the third year in a row.
We know how vital it is for our customers to have peace of mind when booking a professional. Dang Good is not just our name it is the philosophy we live by. Being a HomeStars Pro and achieving their Best of Award helps reflect our fundamental belief system. Please see some of our reviews at the bottom of this blog or check out our HomeStars Profile for yourself.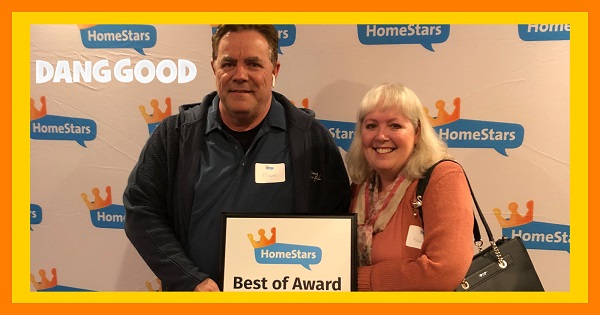 Karen and Mark Norman receiving a Best of Award
2020 HomeStars Best of the Best
Yes we are proud recipients of the 2020 HomeStars Best of the best Award. You can read up about it in the HomeStars Blog: Best of Awards: Announcing The Best of the Best 2020. HomeStars created this new Best of the Best award in 2019. As we, Mark and Karen Norman received our first ever Best of Award that year 2019, we wondered what it would take to become the Best of the Best. Yet we did not have to wait too long to find out.
At the 2020 Awards Ceremony at The Baron in Calgary on the 12th March 2020, we were both surprised and delighted to find out we had won the Best of the Best! You can see us in the video above receiving our prize and a trophy from Nancy Peterson, then CEO of HomeStars.
2019 HomeStars Best of Award Winner
Previously on February 27th, 2019, Karen and Mark Norman, attended the 2019 Best of Award Ceremony. That was held at The Commons in Calgary AB. It was a delightful evening of drinks and appetizers. A room filled full of the laughter and chatter. The most successful, reputable Calgary Small Business owners in Calgary had congregated for their awards. The evening provided an opportunity to meet with several key staff from HomeStars. As co-owners of Dang Good Carpet and Furnace Cleaning, Karen and Mark Norman were both proud and delighted to receive their Best of Award (BOA).
Some award winners had their photos taken with Nancy Peterson, CEO of HomeStars. We did not then but we would hope to another time should we win again.
According to Nancy Peterson: "Our Best of Award Winners set the standard for home service pros in our network. This award is a testament to their unwavering excellence and commitment towards the quality of their trade."
DEWALT and Canadian Contractor presented the Awards for 2019.
A HomeStars Verified Business
Dang Good Carpet and Furnace Cleaning became a HomeStars Pro and Verified Business in March 2018. By February of the following year (2019), they had achieved their first ever, Best of Award. This award is HomeStars highest recognition. By the next year they had received not only the 2020 Best of Award but also the 2020 Best of the Best Award.
Thank you to our HomeStars Customers
Dang Good now has over one hundred and thirty-five, ten-star reviews. A big thank you goes out to our customers. Their reviews made it possible for us to win these awards. It simply would not be possible without their gracious effort to go online and provide such great feedback. We appreciate all our customers who take the time to acknowledge the work we have done for them via HomeStars. We are extremely grateful for the recognition.
Eligibility for the HomeStars Best of Award
HomeStars recognizes those who have excelled in
integrity,
customer service
and consistency.
The above being the HomeStars three pillars of success.
To be eligible for the BOA award, HomeStars Pros need to
be a Verified Business,
receive a minimum number of new reviews per year
and have a star score of at least 85%
They also need to have a solid reputation.
Award Winners are chosen for the award in part, because of their Reviews and Star Score. Please see our blog post: Dang Good Carpet and Furnace Cleaning is a HomeStars Verified HomeStars Business, for more details on Star Scores. Winners are selected each January.
HomeStars Badge of Honor
A HomeStars Best of Award Badge now sits prominently on the Dang Good HomeStars Profile. This Badge shows prospective customers how much we are personally committed to quality. It helps them pick one of the best for their next DIY or cleaning project in their home.  As we like to say:
"Taking Dang Good Pride of your Home – A Dang Good Clean for a Dang Good Price"
Of course, none of this would be possible without the hard work and dedication of our employees. They represent us in your home and their talent and customer service is what ultimately gets us the recognition mentioned above. At the time of writing we had a HomeStars Star Score of 99% This award is so in keeping with our Mission statement:
 "We constantly aim for a quality clean at a competitive rate. Furthermore, we give our customers value for money and results that will make them regular, repeat customers. We love having Loyal Customers who as a consequence of their experience with Dang Good, consistently refer us to their friends, family, neighbors and colleagues."
Did you know….?
HomeStars is Canada's largest online marketplace. 8 Million homes visited HomeStars online in 2018. HomeStars was created in 2006 to help homeowners make better hiring decisions. As an ANGI Homeservices Company, HomeStars is a subsidiary of a global network of online marketplaces in Europe, UK and US which includes Angie's List and HomeAdvisor.
You can find out more by visiting @HomeStars on , Twitter or Instagram. Further explanation can be found at the HomeStars 2021 Commercial
Or if you would simply like to book us for your next Furnace Cleaning or Carpet Cleaning,
or please give us a call: 403-984-3680.
We would love to hear from you.
Feel free to Share our Dang Good Blog about being a HomeStars Best of Award Winner.

#homestarsbestof2019 #carpetcleaning #furnacecleaning #ductcleaning #homestarsbestofaward2020 #bestofhomestars2020 #bestofhomestars2021 #homestarsbestofaward2021