Microwave Cleaning Hack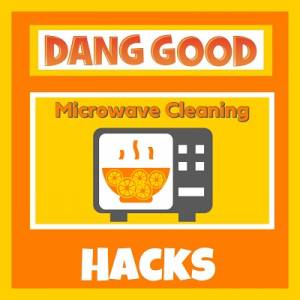 Microwave Cleaning with Natural Products.
Do you find Microwave Cleaning frustrating? Are there food remnants stubbornly sticking to the sides of your microwave? Do you find it takes a few sprays of disinfectant and a bit of elbow grease to get it clean. We have an easy trick to make life easier. 
The Lemon Trick
Halve or quarter some

lemons

and add to a bowl of

tap water

.

Place in the

Microwave

for

10 minutes

.
The grained on dirt should then come loose. The added bonus is a nice smell in the kitchen too.
Credit goes to https://naturehacks.com/clean-your-microwave-naturally/ for this tip.