Kitchen Freshener Hacks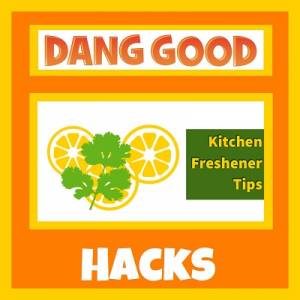 Kitchen Freshener Hacks with Natural Ingredients.
Use these Kitchen Freshener Hacks to keep your Home Smelling Clean and Fresh.

Slice up some lemons and add to a pot with some parsley leaves and tap water. Simmer on the stove until the cooking smells leave your kitchen. 20 to 45 minutes.
Credit goes to https://www.onecrazyhouse.com/parsley-lemon-diy-air-freshener-get-rid-kitchen-smells/ for this tip.
Are your Drains Causing a Stench?
Mix a cup of Sea Salt and a cup of Baking Soda together and pour down your kitchen sink drain. Allow it to fizz. Then rinse everything away with a Kettle of Boiling hot Water.
Baking Soda in the Fridge
Yes it is that simple. Place a cup of Baking Soda at the back of the fridge to help with fridge odours.