A Coffee Grinder Cleaning Hack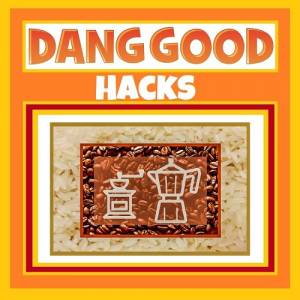 Coffee Grinder Cleaning – A Hack that Cleans Naturally
A simple Coffee Grinder Cleaning Hack when obviously, you can't put an Electric Coffee Grinder in the Dishwasher. Not to mention it's risky to clean those sharp blades by hand, grind up some uncooked rice. It will help with lingering smells.
Then clean it by grinding 15ml of Baking Soda. Follow that with a good but careful wipe. You should end up with a Coffee Grinder looking as good as the day you bought it.
Some other uses for your Grinder besides Coffee
Breadcrumbs – Make breadcrumbs by adding some slices of bread
Powered Sugar – Grind up Granulated Sugar to make Icing Sugar
Flaxseed – Buy and Store Flaxseed whole and then grind them as needed
Homemade Flour – Grind Almonds for Almond Flour or use other nuts for a variety of healthy flour options
Herbs – Dry out those herbs from the garden and then grind them for use in various recipes
Paper Confetti – Add some small sheets of colored paper and be ready for the next wedding invite.
Please also see A Coffee Pot Cleaning Hack