National Weed Appreciation Day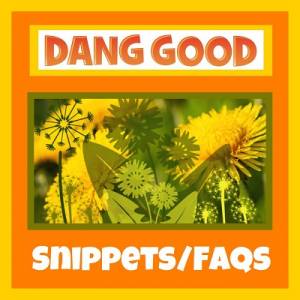 Appreciation for Weeds on National Weed Appreciation Day.
Did you know that March 28th is National Weed Appreciation Day [No not that kind LOL 🙂 Gardens Weeds]. and that some weeds are beneficial to us? Check out https://www.nationaldaycalendar.com/national-weed-appreciation-day-march-28/
According to Ralph Waldo Emerson: "A weed is just a plant whose virtues have not yet been discovered"
Did You Know?
Each summer, your air ducts collect lots of dust and pollen from weeds, trees, fields and flowers, so if you have any allergies after switching your air conditioning or heating on, then you may benefit from having a Dang Good Air Duct Cleaning service. View the page to find out what our low-cost service entails.