Dang Good Inspiration for National Cleaning Week
What is National Cleaning Week?  
Some Cleaning and Organizing Inspiration for National Cleaning Week. 
National Cleaning Week begins on the fourth Sunday in March. In 2023 it falls on March 26th.
It is a week-long event of activities to reflect on how and why cleaning is important. Cleanliness has been on our minds more than usual since the global pandemic. We realize that cleaning is not just a "chore" but contributes to mental well-being, including a healthy mind and soul.
So it's not surprising that National Cleaning Week occurs in the spring. The annual spring cleaning ritual can trace its roots back centuries when various pagan and religious cultures used the time to clean out the old and refresh the home in anticipation of spring. National Cleaning Week is an excellent opportunity to explore how you can maximize the week and set some personal cleaning rituals for keeping the home clean and organized all year round.
ISSA Celebrates National Cleaning Week. 
In 2023 ISSA (The International Sanitary Supply Association) celebrates its 100th anniversary. This Worldwide Cleaning Industry Association hosts a series of events throughout National Cleaning Week which runs until April 1st, 2023. ISSA celebrates National Cleaning Week by supporting the cleaning industry and acknowledging the work that cleaning professionals do. They do this through:
Advocacy – Promoting Industry-Specific Legislation.
Education – Training and learning about the latest cleaning technology advances through ISSA Membership. At the time of writing, ISSA had a 25% discount off membership using Promo code: NCW2023.
Philanthropy – Encouraging Donations to ISSA Charities such as Cleaning for a Reason.
Dang Good is a member of ISSA and one of over 10500 members worldwide. We are proud to do our part in promoting the cleaning industry and being educated by ISSA. Every member is encouraged to promote National Cleaning Week through the Social Media Tool Kit using the hashtag #NCW
Video on the Value of Clean. 
ISSA brings awareness to "the Value of Clean" which highlights the significant role that cleaning plays in public health, the environment and the economy. For more information check out the video below.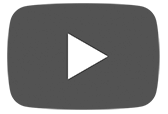 Reflect on Cleanliness in the Home. 
Start National Cleaning Week by sitting quietly with a journal or sheet of paper. Look around your home. What do you love about it? What do you want to change? Is it as clean and organized as you would like? Clutter can be stressful. According to Psychology Today, when you Clear your Home, you Clear Your Mind.
Do you find the children's drawings on the fridge endearing? Do you like toys in the living room? Do you wish you had more kitchen space? Do you avoid the hall closet because it is overstuffed? List your likes and dislikes. There are no right or wrong answers.
Next, think about what you can clean or change in short order, budget permitting. For example:
If you like the youngsters' artwork on display but find the fridge surface cluttered, head to the dollar store for cheap frames. Make a gallery wall and switch out their masterpieces as young ones create new ones. Consider using redundant walls such as the walls of the stairwell.
Suppose you love the look of toys (family time and playtime!) in the living room but don't love tripping over them. In that case, many local stores have coffee tables, ottomans and other lovely functional items that double as storage for reasonable prices.
If the kitchen counter gives you pause, head to Pinterest for some ideas or check out some of our cleaning hacks. A few well-placed baskets, magnetic paint and hooks will make a huge difference.
That hall closet has things you forget existed. Use the easy keep, donate, discard system to clear it out.
Is your deck ready for sunnier days?
Longer-Term Cleaning Projects. 
Now, think of the longer-term things you want to tackle. It could include:
A kitchen or bathroom deep cleaning or renovation.
A chore chart so every member of the family helps with the cleaning.
Planning a yard sale to get rid of clutter in the home or garage.
Calling in a home organizer for professional help or budgeting around weekly or bi-weekly cleaning services.
Getting Clean and Organized. 
A common complaint about cleaning is that it takes time, then things get messy again just as fast. During National Cleaning Week, stop this cycle by getting organized. When there is a place for everything, it's easy to clean up and keep things that way.
Start by removing the clutter. If there is no home for it, it must go. If it is broken or defective or is not fixable, it needs to go. Use the keep, donate, toss system, and spend a day or two sorting through every room in the home. Don't let that donate or toss pile hang around. Go right to the donation centre or dump. If there is a horde to clean out, rent a roll-off/pick-up dumpster.
Before you reinstate your items, clean the room. We have guides for cleaning every room in your house, including the kitchen, home office, and bathroom. It is always best to do a deep clean immediately after a clutter clear-out and before you move your "keep" items back in. This allows you to reach all the nooks and crannies where dirt likes to hide.
The key to making things easy to clean is to reinstate your items with intention.

Frequently used items should be easy to reach and put away. It prevents them from being left on the counter or floor.
Every item needs its place. If it sits randomly on the countertop, it needs to be in a bin or container, drawer or on a hanger or in the closet.
Every item and space should be easy to clean. Desktops, countertops, floors etc., should be easy to wipe, dust and vacuum. If you have too many small items on a countertop (like decorative figurines), enclose them in a glass case to keep the dust away.
Small Cleaning Steps for Big Results. 
It is too easy to put off cleaning and organizing because it seems like a thankless task. It can also feel overwhelming when the entire home needs to be addressed. However, taking small steps now yields significant, lasting results. 
Use National Cleaning Week as the catalyst to tidy and organize your home. There are simple, quick actions you can take, plans you can make for the longer-term, inexpensive items you can purchase to keep things organized, and there is professional help to be had if needed. So mark your calendar for that last full week of March and get started.
A Dang Good Deep Clean. 
According to the American Cleaning Institute when spring cleaning, the dirtiest areas of the home are windows, floors and toilets. The ACI has a theme for National Cleaning Week: "Understanding Clean." In celebration, they point to their video: How to Read product Cleaning Labels.
Dang Good Carpet and Furnace Cleaning is always ready to take on your carpets, furnaces, ducts, windows, and upholstery in Calgary and nearby Locations. Make deep cleaning part of your National Cleaning Week activity or your annual spring-cleaning project. Call us to remedy disasters like pet stains or wine on the carpet. We are your local solution for your specialized cleaning needs. Give us a Call!
Feel free to Share our Dang Good Blog Post


#NCW #NationalCleaningWeek #CleaningHacks #Cleaning #DeClutter #NCW2023 #NationalCleaningWeek2023