World Sleep Day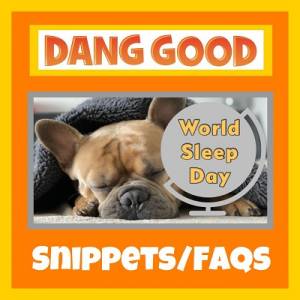 When is World Sleep Day?
World Sleep Day is held in March each year. It falls on the Friday before the Spring Equinox. In the Northern Hemisphere the Spring Equinox is around the 20th or 21st March. So in 2020, World Sleep Day was Friday 13th March. In 2021 it will be Friday March 12th.
World Sleep Day is celebrated annually to help emphasize and celebrate the importance of sleep and the benefits of a good night's sleep. Are you getting your eight hours worth on a regular basis?
In our opinion the benefits of Sleep cannot be overstated. World Sleep Day helps draw attention to the advantages of a good night's Sleep can help with. As a consequence, sleep can help with…
Stress Management
Improved Memory
Better Quality of Life
More Creativity
Healthy Weight Control
Concentration
Productivity
Stronger Immune System
Control of Inflammation
Check Out more about World Sleep Day Here.