Air Duct Cleaning Cost
How much does Furnace and Air Duct Cleaning Cost in Calgary? 
Check out our tips for assessing how much Duct Cleaning Costs before you Book. 
Introduction – Average Duct Cleaning Cost
An average cost would be around $200-$400 plus GST but there is more to it than that. Whilst its seems a simple question unfortunately there is no simple answer to: "how much does Furnace and Air Duct Cleaning Cost?" There is not a set rate. Prices Fluctuate. In Calgary, a Duct Cleaning Cost can range from as little as $130.00 to as much as a $1000 or even more. However, it depends several factors, which we outline below.
Residential versus Commercial Properties
The typical residential heating system in Alberta is Forced Air. Duct-work in Commercial Buildings is different. The Systems are more complex. The Ducts are bigger, and the costs would likely be far more expensive. Dang Good Carpet and Furnace Cleaning currently only cleans HVAC systems in Residential Properties.
Duct Cleaning Costs may depend on the Cleaning Company You Choose
There are companies out there who are quite pricey. Other companies may be way cheaper. You are advised to do your homework. Watch out for scammers! The Cheapest is not always the best or even good. Some companies initially quote very little but as soon as they are in your home, the story is different. The up-selling can be aggressive. If the Duct Cleaning Cost seems too good to be true, there's a good chance it is.
When you call us for a quote, we will ask you a series of questions. As long as the information you provide to us is accurate, there should be no surprises once we enter your home. Sure, we may ask you if you would like some of our other services or make helpful suggestions, but our policy is to do so in a way that is not coercive. We hope you feel completely comfortable to say: "no".
Some customers insist when they call, that they don't want to be 'up-sold.' We make that very clear to the technician on their work order. We cannot speak for other companies, suffice to say it is advisable to check out the reputation of each company before booking your service. See more below.
Price will depend on How many Furnaces are in the Home
A lot of homes have one furnace, but larger homes (around 2800 sq. ft.), often have two furnaces. Not surprisingly there are additional charges associated with cleaning a second furnace. Your Duct Cleaning Cost will be at least $80 more expensive.
The Type of Furnace you have may affect the Duct Cleaning Cost
Some homes will have a Mid-Efficiency or High-Efficiency Furnace as opposed to the Conventional Gas Furnace. A few companies will charge extra for those. However Dang Good does not.
Costs are associated with the Number of Ducts in the Home
The size of the home will determine the extent of ducts installed. The number of furnaces and ducts will determine your duct cleaning cost. Please see below for more information on determining the Duct Count.
Do you have Central Air Conditioning?
In homes with Air Conditioning, an AC Bypass must be done to protect the Air Conditioning Unit whilst the Furnace is cleaned. There is a charge for that  For ours check out or Price List.
What is the level of Contamination in the HVAC System?
Occasionally extra charges may apply if HVAC systems are heavily contaminated. That situation could occur when the furnace has not been cleaned in several years. Likewise, any recent building renovations in the home could cause an excess of debris or dust.
Sometimes there is evidence that rodents have found their way into the duct-work as can be seen from droppings or as even a dead rodent itself! On rare occasions there can be signs of mould too. From time to time pets who shed excessively can leave an incredible amount of hair in the ducts.
Yes, we have seen it all. Birdsnests, Toys, even Underwear! However, discretion is paramount when we are in people's homes. We have yet to find money. Once, we did find a large diamond ring right by a vent in a closet. Of course, it was immediately bought to the customers attention, even though they were not at home at the time of cleaning. Integrity is extremely important to us.
If a technician reports any of the scenarios of contamination mentioned above which was not initially quoted or mentioned to you at the time of booking, please ask them to show you the evidence.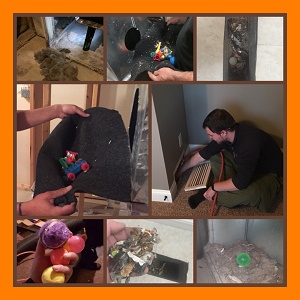 You would be surprised at what we find!
Is Sanitization Required?
Mould or Rodent infestations would for sure motivate most homeowners or residents of a rental home to ask about sanitization. Customers moving into a new home often request this option too. As do new parents or soon-to-be parents who are looking to minimize germs and bacteria risks in the home for their new offspring.
Other Add-On's
Our Contact Page lists the add-on options shown below with pricing. However, only the first three are usually mentioned when you call. Notably, Furnace Filters are not on the list as a Standard Furnace Filter Replacement is included in our service.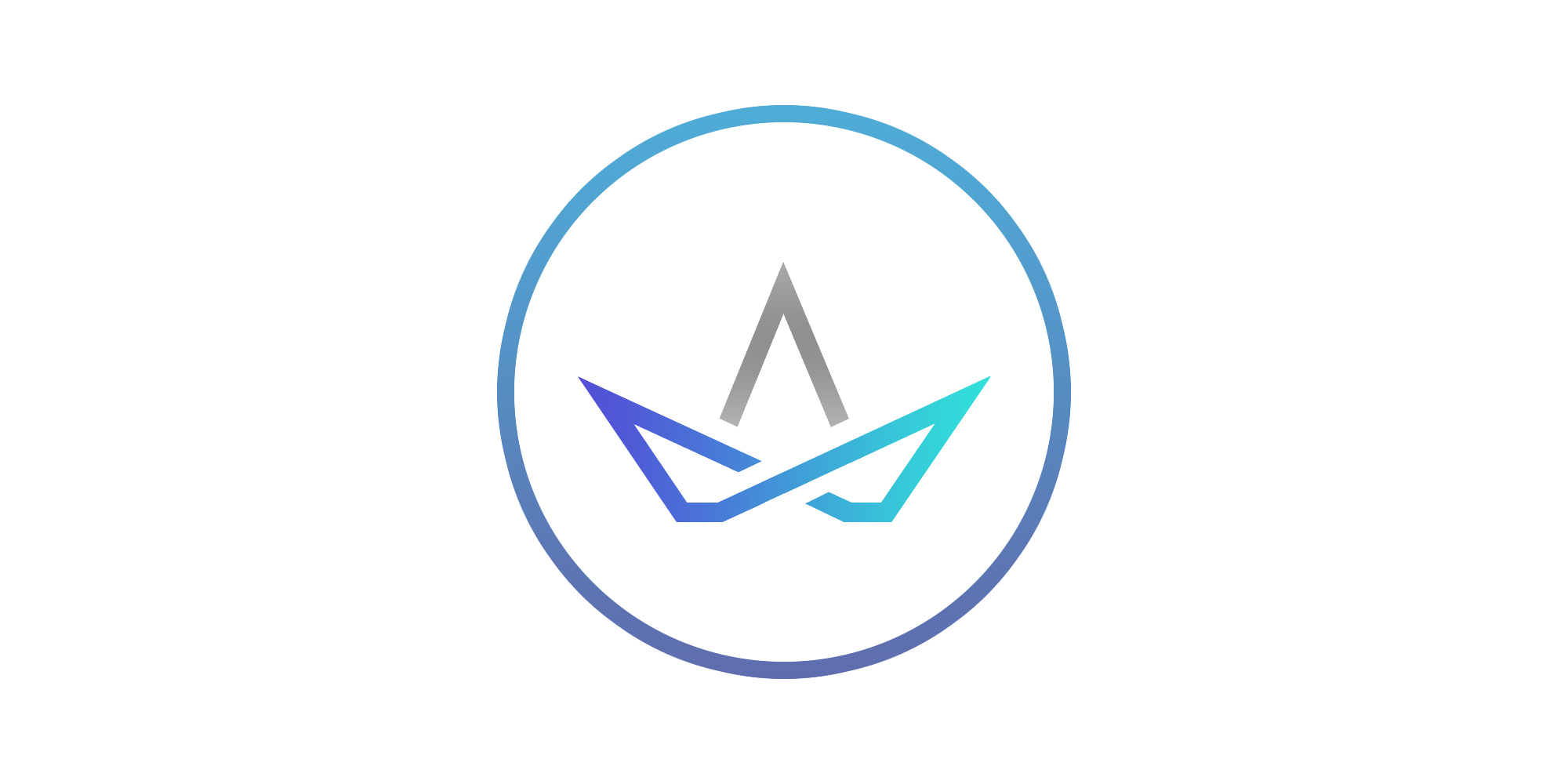 Optional Add-On Services:
Sanitization (Per Furnace)
Dryer Vent Cleaning (Sorry NOT Roof Top)
Gas Fireplace Cleaning
Air Exchange Unit Cleaning
Air Recovery Unit
Central Vac System
Fresh (Cold) Air Intake Cleaning
Furnace Chimney (B Vent)
Hot Water Tank Burner
Humidifier Cleaning and Replace Filter
Jumper Duct Cleaning
Environmental Fees and GST
At the time of writing we charge a $20 fee on all our call-out services which contributes towards fuel and appropriate waste disposal. In addition, GST is always charged on the sub-total.
Counting the Vents/Ducts in the Home
Generally, Cleaning Service Contractors will count both the Hot and Cold Air Vents and make a charge on the total number of Vents. (Note: The words: Vents, Ducts, Returns or Registers are often used interchangeably).
The Cold Air Returns are larger vents than the Hot Air Ones. To get a rough idea of the vent count in the home you can make an educated guess, based on Square Footage. See the guidelines in the table below. Please note Square Footage covers the top one or two floors in the home and not the basement. This would be the size quoted by a realtor at the time of buying or selling a property.
Approximate Number of Ducts/Vents by Square Foot
Other Considerations Beyond Price
Reputation – It is recommended that you look at how reputable a Contractor is before allowing them into your home. Do they have Insurance or WCB? Do they have any Industry Recognition or Awards? HomeStars, BBB etc. Look online if it is not obvious from their Website. You can search their Reviews and Testimonies and read what others are saying about them.
Equipment Used – Does the company use Truckmounted or Portable Units and what PSI pressure is being used? Not all Furnace and Duct Cleaning Units are created equal. Many will advocate for Truckmounted Equipment and that is certainly what we currently use but there are some good portable systems out there too. One reason a portable might be promoted over a Truckmount is the fact that the door is ajar during use. However Dang Good can overcome that issue if necessary, by using a Seal-A Door to keep drafts and cold out.
Method of Cleaning – What process does the cleaning company use? As mentioned on our Furnace Cleaning page we use the method outlined by QUADCA  (Qualified Air Duct Cleaners Association) with whom we have membership.
Is Duct Cleaning Cost Affordable?
We are the first to admit that Duct Cleaning can get expensive, especially if you have a large home but can you afford not to have it done? There are many notable advantages to Furnace and Duct Cleaning, and it may save you money in the long run.
Are there any Furnace Cleaning Deals available?
A lot of companies offer percentage discounts or time sensitive specials. Check to see if there are any price reductions available on a Company's website. We have numerous deals which can be found here
Where is Dang Good Carpet and Furnace Cleaning on the Price Spectrum for Duct Cleaning?
Well we feel our Furnace and Air Duct Cleaning Cost is extremely competitive, especially when you take advantage of our deals mentioned above. As the slogan goes you get: 'A dang Good Clean for A Dang Good Price"
We try our very best to keep costs down and affordable to the average homeowner or resident tenant, yet we do not compromise on quality or customer service. We take pride in caring for your home in the same way you do by booking us to give your home the TLC it deserves. But of course, don't take our word for it! Instead follow the pointers above to see how we measure up.
Please feel free to share our Dang Good Blog on Air Duct Cleaning Costs


#airductcleaningcost, #furnacecleaningcost, #furnaceandductcleaningcost, #ductcleaningcost, #danggoodcleaning